Welcome back to Don't @ Me, where I give you my anime opinions that are from the hip and straight to the point. This week it's High School DxD Edition.
Buckle up for it after the cut.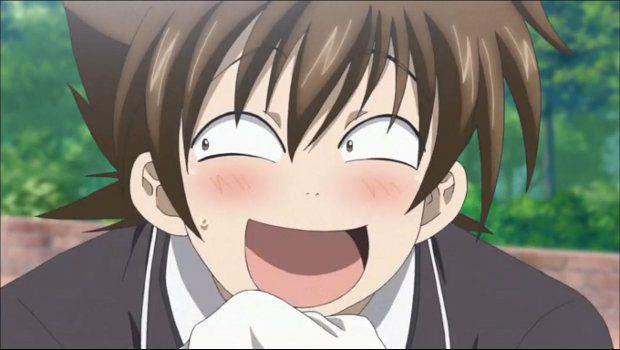 1. Irina and Xenovia should have been merged into a single character. We are four seasons in and Irina feels completely superfluous to the plot. It would have made Xenovia a more fleshed out character if she had been given Irina's backstory layered on top of her baby making obsession.
2. The animation change in season 4 is an upgrade in all possible regards. The new animation makes the series have its own identity and feel, while the previous three seasons animation and designs felt overly generic and basic.
3.  Koneko's English voice and performance is far better than her Japanese one. She goes from being a quiet kouhai to a motor-mouthed kick ass cat loli with some of the best lines in the entire series. Jad Saxton is quite frankly one of the best voice actors working today.
4.  Girls from best to least best: Akeno, Koneko, Asia, Xenovia, Rias, Rosseweise, Ravel, Irina.
5. Issei's conversation with the girls and his moment of self-reflection in season 4 is one of the greatest anime moments in the past five years, and the greatest harem anime moment ever put to page or screen.
6. The fish flopping sound the breasts make every time the girls' take off their tops is fucking stupid and fucking hilarious.
7. I'll be totally ok if there is never another season of High School DxD if they just give us a season 5 to wrap up the Issei story arc. It is probably the best place to put a pin in the anime if they have to.
8. The editorial mandate that has prevented Issei from having sex with any of the girls, despite the author's on the record comments that if it was different, he'd have done it with them by now has probably done the series a great service. Once a harem lead has sex, it is a Rubicon-crossing moment that forever alters the balance of a series. Issei still not getting laid has allowed the fanservice to flourish, yet not completely overtake the series.
9. That being said, we are 25 light novel volumes in. Let the fucking guy suck a titty or some third base action for CHRIST'S sake!
10. This gif is a masterpiece.