The "three episode rule" is a standard for Anime fans it seems nowadays. Most people agree that three episodes of a new series are enough to judge whether or not it is good or worth watching. While I believe in that idea somewhat, I also feel that sometimes a show needs more time to establish itself and that dismissing a show too early can rob you of a great experience, and frankly there has been no better example then what we are discussing today. After the cut is my thoughts on the other best anime of the season: Kaguya-Sama: Love is War.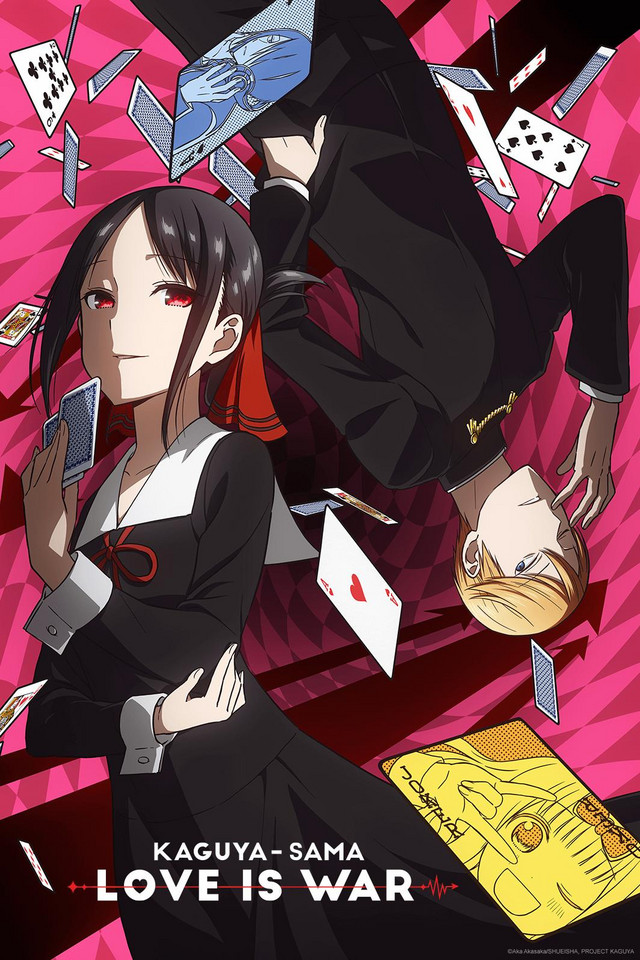 I'll be honest, I was ready to drop Love is War after the first three episodes. The ideas were unique, but I found that after those initial first episodes that the entire premise would run out of gas soon, and frankly that first batch of episodes aren't the best in the series. However, for some reason, I kept the series in my viewing lists for a little bit longer and I am glad I did because by around the halfway point I had done a complete 180 on the series. Now as the final episode of the series ends, I walk away thinking this is probably one of the freshest and fun anime comedies I've watched since the first season of Konosuba or Devil is a Part Timer.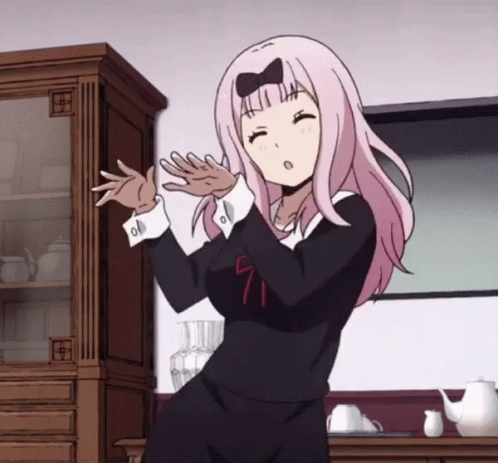 I think that change of view comes from an acceptance of what the show is. Love is War is not some grand epic nor is it a by the numbers school drama. Instead, it feels more like an anime version of the looney tunes, mini-episodes that involve the silly mind games of two stupid teenagers too blinded by pride to just admit they love each other. Once I accepted that is what Love is War was about, I found I was able to enjoy it far more than I had been. This time however it just took a bit longer than the usual three episode limit that many people (myself included) often impose on ourselves.
Like Date A Live before it, this show succeeds because of the iron-clad commitment to its premise. Love is War goes all out on the "war" aspect of the two leads trying to be the first one to confess, and how both of them, so blinded by pride and societal expectations, are unable to admit that they want to be together. Coupled with the two excellent supporting characters in the chaotic Chika, and the morose Ichigami, each episode had me laughing wildly at the extremes both Kaguya and Shirogane would go to one-up each other. And it is thanks to that ironclad commitment, that Love is War was able to catch so much attention to so many anime viewers and remain fresh, even if it is playing with a premise that has an extremely limited shelf life.
I don't know what else to say about this series really. There was just something that made me do that complete 180 from dismissing it to absolutely loving it. Maybe it's the great animations, the wonderful characters, the amazing opening and ending themes, the meme potential of Chika, or the series ability to drift between comedy and seriousness effortlessly. Frankly, I am at a loss for words on how to describe why I enjoy this show so much, but I can say that Kaguya-Sama: Love is War is one of the best animes this year and like The Rising of the Shield Hero, is going to end up on several end of year lists. If you haven't checked this show out yet, give it a look and try to put aside the three episode rule for this one. Keep your mind open and I think you'll love it as much I ended up doing.