Hey guys
Last November I undertook the task of dedicating the entire month to talking about every anime of the series Fate Stay Night called Fatevember. I greatly enjoyed talking about the franchise and I knew I wanted to try my hand at it again, but maybe only on one series.
So I hummed and hawed about it for awhile, until I realized this allowed me to kill two birds with one stone, and then I decided to go bigger, then smaller. Either way, I'm pleased to announce the upcoming blogging project: The Summer of Love with High School DxD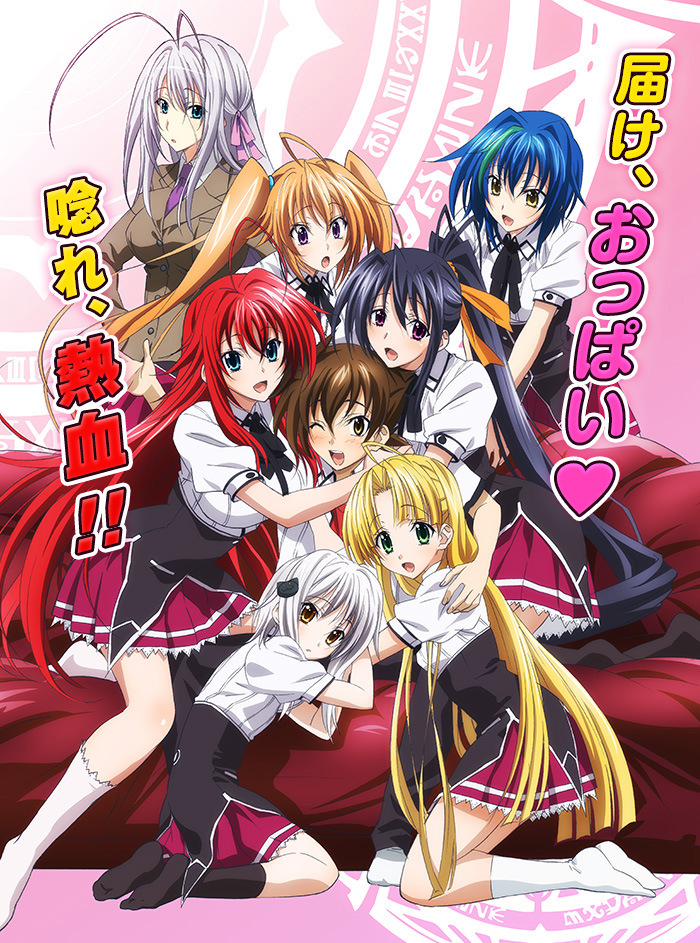 Big Surprise Huh?
Well not really, but here is the better question: Why this? Why High School DxD?
Well if we are going to be honest. I haven't watched High School DxD since my first viewing. That was about three years ago, and while I have watched many of my favorite clips and enjoyed the hell out of the fourth season, I haven't actually sat down and watch the entire thing front to back since the series completely changed my (anime) life.
Since then I've returned full force into the anime scene, started this blog and rambled on about my views on the art form. More importantly I've discussed in my mind, what the Great Works of Anime are, and I want to try and ask the question that has been on my mind for years now.
Is High School DxD, the great work of the Ecchi/Harem Genre?
As of this moment, I am leaning that way, but I want to watch the series again, with fresh eyes and see if that view remains. I love this series to death and it holds a special significant place in my heart, but I want my second full viewing to examine on whether or not it truly is the Great work of its genre.
So over the next three months; June, July and August, you can expect posts covering each story arc (4 seasons of 12 episodes, with around 6 episodes per arc) complete with my thoughts, feelings and introspection on the characters and journey. You can also expect one or two character dives back into the characters of Rias Gremory and Issei Hyoudo, talking about their characters arc from seasons 1 through 4.
I'm been looking forward to this for a long time, and it will start up at the beginning of June with a look at the first six episodes of the first season, then going on from there. Of course you can still expect a bunch of regular blog updates as well, but I hope you'll join me on what is probably an extremely overblown look into a series that's about girl's titties.
And I promise to keep my bitching about Shinmai Maou No Testament to a minimum.