Welcome to Don't @ Me, where like my review on Bible Black, I actually commit to doing something I said completely in passing. Almost every week I drop down a hot nugget of raw, uncensored and to the point anime opinions. This week we deliver another 10 of my general thoughts on anime. Check it after the cut.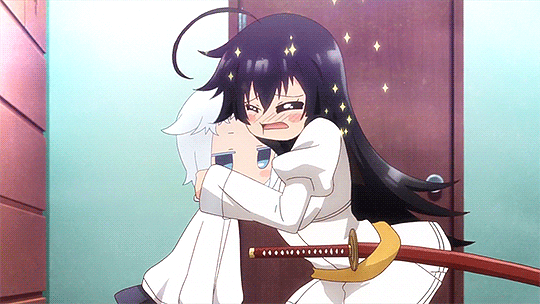 1. I knew the secret of the Attack on Titan basement for as long as the manga readers have and I've wanted nothing more to just scream at the top of my lungs what it is as anime only watchers freak out about what it could be. I didn't, cause i'm a nice guy.
2. Kaguya-Sama: Love is War has progressed quite a lot in the manga and there seems to be no end in sight. I am really curious on what can be done now that most of the major plot points have been addressed.
3. The Fate Prisma Illya OVA is probably going to be "disappointing" but I am glad that it still is happening. Love that show.
4. I actually really liked Berserk 2016. Yes the animation is unforgivable, but once I got passed that enough to watch the show, it was a really good series. Still has such a massive tone shift though.
5. The Darling in the Franxx manga adaptation is actually pretty good, helped in no small part by being illustrated by Kentaro Yubuki of Black Cat and To Love-Ru, which means #NIPSFORDAYS. Seriously though, they leave it all on the table.
6. Speaking of Black Cat, I'm absolutely now going to do another theme month on revisiting that show. Seeing some others talk about it and re-watching the openings and endings (the only good part of the anime) has really stirred the nostalgia in me.
7. One more thing about Black Cat. I am fully convinced that the character of Eve (whose design and powers are later reused as Golden Darkness in To Love-Ru) is the only anime character ever who pretty much Rule-34'd herself. I guess when you hit a jackpot anime design, you stick with it.
8. Shomin Sample (pictured above) is such a fucking funny show, especially in the English dub. It's got that perfect blend of cute humor and absurdist harem comedy.
9. It's amazing to me how well Naruto was able to stick its landing. I mean really, aside from the Hinata romance (which they did a movie for) everything felt wrapped up really well, which is very hard to do for a long running series.
10. I was gonna bitch about Shinmai  Maou no Testament in this point, but it'll probably get a full Don't @ Me sometime in the future. So fuck it, go read the Black Cat manga, it REALLY is a fucking great read and deserves to have a lot more attention paid to it.