Welcome back to Don't @ Me, where I drop down a bunch of my raw, uncensored and juicy anime opinions. Stronger, faster, lolier. This week I give you another ten of my general views on anime in all its forms. Buckle up, hold on to your hug pillows and check em out after the cut.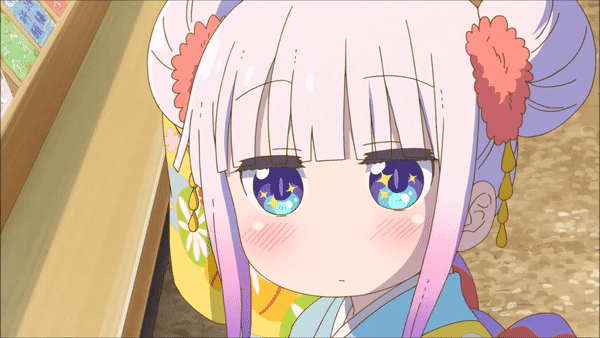 1.   My one year anniversary of being on this blog is coming up this September, to celebrate I am going to do a special review. Either finally…FINALLY review Chivalry of a Failed Knight. Or, go back and re-review Shinmai Maou no Testament. Which one? Leave your comments and let me know.
2. With Disney and other companies pulling their shit out of Netflix, I wouldn't be surprised if they make a power play in the Anime streaming market. I don't know how I feel about that to be honest. I don't think it would be a good thing overall. Look at the shit show Evangelion turned out to be.
3. But if I was in charge of Netflix, I'd spend those billions they're making and start pushing companies to make second/third seasons of fan favorite shows, securing exclusive streaming rights. You want to win the anime streaming war? That's how you do it.
4. Food Wars: Shougeki no Souma is the Shinmai Maou no Testament of Shonen Anime. Yeah, I said it. That show is a hot pile of garbage.
5. My dive back into High School DxD has made me realize just how fucking well produced that show was, and how much of a great male lead Issei Hyodo is. Yeah the perverseness isn't for everyone, but he at least has a fucking personality, unlike some OTHER fucking male leads.
6. If Do you Love your Mom and Her Two-Hit Multi-target Attacks? ends up sucking, I really have no idea what I am going to do with myself.
7. If No Game No Life ends up in Isekai Quartet Season 2, than that show will have gotten every other piece of media BEFORE a second season. Yeah I know there was apparently some tracing issue (can someone fill me in?) but still, it's a fun show.
8. I totally forgot to add it, but I am gonna watch the hell outta Fire Force. that looks like the action anime that I need in my life. Anime's ability to take almost any concept and make it work is it's greatest strength.
9. I still can't really make up my mind about Kampfer! That fucking villain reveal still fucking bugs me. It either should have happened way earlier, or not at all. It's just so fucking WEIRD man.
10. The more and more streaming becomes popular in Japan, the more I believe second and third seasons of hit shows will become more commonplace. I hope…I pray….pray with me, pray for The Devil is a Part Timer Season 2.