Hey guys.
With summer coming to a close, and The Summer of Love wrapping up next week! I thought it was time to make another housekeeping post detailing my plans for the blog until about next spring. Join me after the cut as I run down what is going to be happening for the next year and some of the posts you can expect coming up!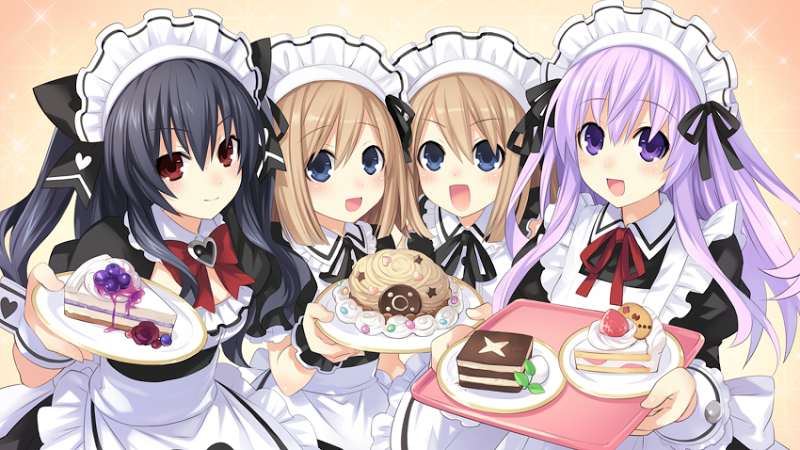 Like I said before, next week will be the final post on The Summer of Love, my three month long look into High School DxD. It has been an absolute blast coming back to this series, and I hope you've all enjoyed it as much as I have.
Early this September we will be celebrating one year of blogging on Shallow Dives in Anime, which means I will be re-reviewing the very first anime I ever blogged about: Shinmai Maou no Testament. The sooner that is over the better…..
This Autumn we will also be starting a brand new theme month/s that I'm thinking of calling "An Autumn with Black Cat" where I'll be re-reading and reviewing the entire manga series Black Cat in five volume chunks. I've gushed about this series many times, and I'm really looking forward to going back to it after such a long time (almost 6-7 years now!)
Throughout this year I will also be re-reviewing several series that I've already posted on. I've already done this with In Another World with My Smartphone earlier this year. While I stand by all of my shallow dives, I think I've grown as a writer and blogger and I want to go back and give some shows a second look. Some of the shows I'll be doing are as follows.
Shomin Sample
Miss Kobayashi's Dragon Maid
Monster Musume
Sense of Values and Wine
Heaven's Feel II: Lost Butterfly
I have been saying for months now that I will also do a review on Berserk: The Golden Age arc, and I'm still planning on doing that, sometime this year. I also have a few other shows, as well as a Visual novel I'm planning on watching and giving a shallow dive to as well. Some serious, some not so much. These will take place throughout the year.
Berserk: The Golden Age Arc
Zombieland Saga
Yuuna and the Haunted Hot Springs
Yamada and the Seven Witches
YU-NO: A Girl who Chants Love at the Bound of this World (Visual Novel remake)
Yosuga no Sora: In Solitude Where We Are Least Alone (Oh yes, it's happening)
This of course will be taking place during all my seasonal watches. Thankfully I've been able to avoid burnout by limiting my posts to only 3 and 8 episode check in, which has helped a lot with being overwhelmed. If there is a lull in next year's season, I might consider taking a season off,  but I really enjoy doing them. You can also depend on regular Tunes of the Week, and Don't @ Me, as well as Character Dives and more lists.
As always thanks to Crow, Irina, Lynn, Karandi, Scott, Yomu and Matt and Pete for always liking or sharing my posts and welcoming my comments. I hope you've all been enjoying the blog as much as I enjoy working on it. Make sure to follow me on Twitter at @ShallowDivesAni if you aren't already.
Thanks again!