Normally I tend to give shows the full 'shallow dive" treatment on this blog, but since most of what I want to talk about with this series is the main character herself, I have decided to give the titular Magical Sempai the full character dive later this week. Regardless I want to also talk about the show itself, so here are my thoughts on Magical Sempai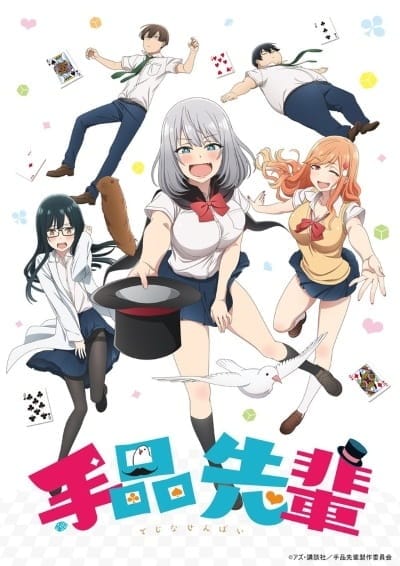 I've mentioned in other reviews that sometimes anime can feel like a series of Sunday morning comic strips, and that analogy is no more perfect than with Magical Sempai. Instead of opting for a 24, or even 12 minute single story, Magical Sempai instead has its run-time devoted to a series of one or two minute skits, with multiple in a course of a single episode. I thought I would soon get bored of this format, but I was surprised that it worked quite well, and allowed the story to focus on what makes it work: Magical Sempai sucking and magic, and ecchi hijinks.
Much of this show's success and frankly meme potential is placed on the titular lead herself, who is yet another stellar example of the freedom that anime and manga give their female characters. With no over-arching plot, or dramatic stakes, Magical Sempai is free to just be a story about a bunch of kids having fun with their little magic club, with plenty of well done ecchi hijinks to boot.
I wish I could say more, but that is going to be saved for later this week when I talk about our female lead. All I'll say this is: Magical Sempai is a solid, fun and entertaining ecchi comedy and its shorter run time never means it outstays its welcome. I've said it has been an absolute shit year for ecchi and harems in 2019, but Magical Sempai along with Hensuki and Do you Love your Mom have really helped turn it around. Don't miss this show if you love ecchi and harem, or just a cute anime girl doing memeable things.