Yes, this is happening.
I am a man of my word, I said that If I got 10 likes on a tweet, I'd make this post. Well it happened, so I'm doing it. Join me after the cut as I burn all that good will I made on that post about Anime tiddies, as I throw down my list of my top ten best hentai.
Prepare thyself.
NSFW IMAGES COMING RIGHT UP. IT'S A HENTAI POST, WTF DO YOU EXPECT.
10. Bible Black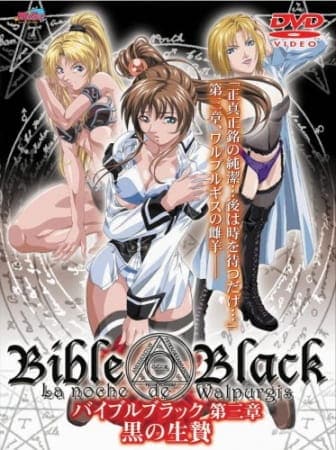 Why: It's the 'great work' of the hentai genre. If you know anything about hentai, you know about this series. A buffet table of (almost) every kink on the planet. A hentai with an actual "plot" that is somewhat "interesting," and some exceptionally well done sex scenes. I've reviewed it before, and everything I said still stands. This is 'the great one'.
9. Another Lady Innocent (Front Innocent)
Why: Hentai doesn't have good animation, and in fact is legendary for cutting corners, and putting scenes on loop. Front Innocent does that, but it is also, almost unfairly well animated. Put aside the sex scenes (which are exceptional), this is honestly some of the most beautiful animation I've ever seen in anime. PERIOD.
8. Cleavage
Why: Animated and drawn by Sei Shoujo, one of the kings of the genre, responsible for Bible Black and Disciple. Cleavage is a solid flick, with two gorgeous women who, while absolutely stacked, also are drawn reasonably well. And the straight vanilla sex scenes that get the job done.
7. Renketsu Houshiki (Episode 1)
Why: Some hentai may have multiple episodes, but only one of them is actually anything worth….'writing' about. Reketsu Houshiki has that, with an absolutely killer first episode. Hot under the collar sex scenes aside, part of you actually wants to know what ends up happening between the two of them. Does he end up going to marry that girl? Or does he decide to stay with this sister? Question for the philosophers.
6. Lover in Law
Why: Another entry that has two solid episodes. It's good sex, good looking girls, and most surprisingly (like REALLY surprisingly) it ACTUALLY has an English dub that's…decent? Like nothing to write home about…but the dub is actually not horrible? Plus who doesn't love a busty red head who gets REALLY into it.
5. Sayuri's Mother in Law.
Why: An oldie, but a goodie. I'm honestly surprised that "lonely housewife" is not a sub-genre within itself. The animation isn't that good, but the girls are cute, and sex isn't horrible. Sayuri's relationship with the male lead also interests me and it's another case where I want to know a bit more….from a hentai.
4. Niizuma Koyomi
Why: A personal favorites. Mostly cause that black hair lady in the poster who might have one of the best hentai sex scenes put to screen. The rest of the cast is 'eh' but it's worth it to get to our busty black haired beauty. Just *chefs kiss*
3.  Tsumamigui 3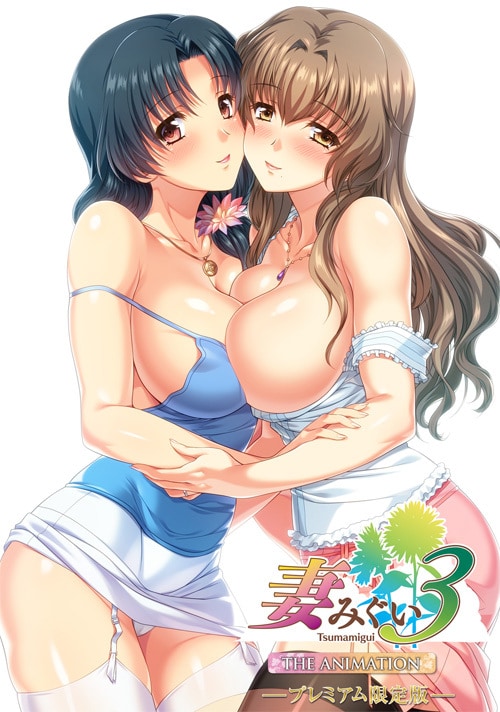 Why: Solid animation? Check. Busty housewives who are stacked by have actual decent proportions? Check. Solid sex scenes that tick most of the basic boxes? Check. That's all hentai really needs, and this one delivers in spades.
2. Nee, Chanto Shiyouyo! (Episode 4)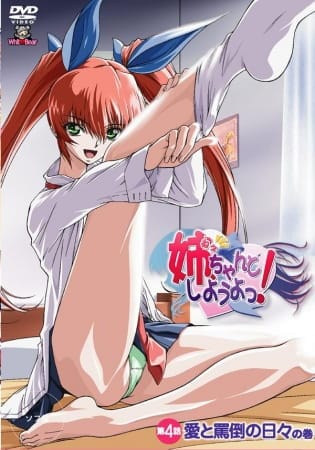 Why: Ok Dewbond, we are going to put the Shirou and Rin sex scene back in to Fate Stay Night Unlimited Blade Works, but re-write it completely to make it less, you know, stupid and cringe. What's your plan?
*hands them this episode* Go to around 16:00- 16:15 and watch. THAT is how you do a sex scene with a twin-tailed tsundere.
1. Swing Out Sisters
Why: 1 hour, 21 minutes and 40 seconds of perfection. Almost 82 minutes of some of the best sex in the genre, with some of the most lovable, fun and just absolutely gorgeous girls hentai has ever given the genre. It's vanilla through and through, but it's the absolute best of the best. They don't make em like these anymore. An absolute masterpiece.