When work gives you two extra days off, you tend to get shit done. Despite me saying that I was going to start these up in 2020, this extra time has allowed me to get shit done.
I love ecchi and harem anime, absolutely love it to death. However I am well aware that Ecchi's track record with all around memorable series is spotty at best, and messy at worst. Simply put, for every High School DxD, How Not to Summon a Demon Lord, Hensuki or Date A Live, there are several shows that just don't work. Kampfer!, So I can't Play H?, Infinite Stratos to name a few. So that makes it all the more important when a sure fire hit does show up, because this has always been, and probably will be, a genre with far more misses than hits.
The series I'm talking about today is one of those hits. I've discussed it before, but I've been wanting to step back into this world and talk about why it just works. Join me after the cut as I take Re-Dive into the series Monster Musume: Everyday Life with Monster Girls.
Monster Musume is the perfect example of taking a premise and adding a fun new twist on things to keep it fresh. The overall plot of the story has been done before: one guy whose parents are "somewhere" ends up living with an assortment of girls of varying personalities, all of whom end up falling in love with him. Who will he pick, and better yet, what sort of hilarious shenanigans will they all get into? This is the backbone of every harem and ecchi anime, the foundation stone upon which so many have risen or failed, and yet it has also been picked so clean that someone would wonder if there is anything new to be added. Monster Musume is able to do this and does with just a simple change: It makes the female characters monster girls.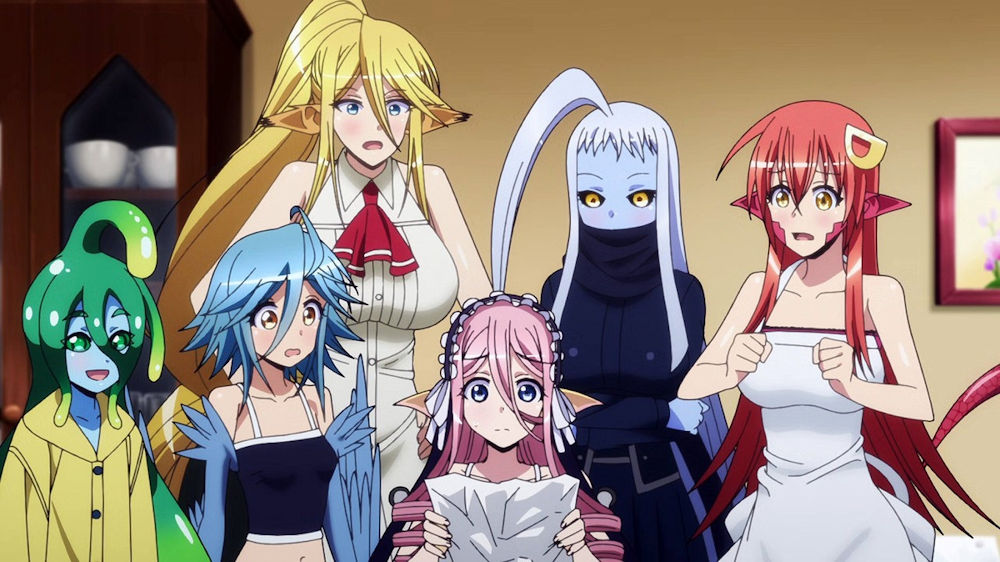 Instead of normal high school girls, we've got a lamia, a harpy, a centaur, a spider, a mermaid, and a slime. That simple change injects so much fresh life into the series, because instead of the normal hang-ups of school life that 80% of all ecchi and harems tackle, we instead get the main girls and series lead Kimihito dealing with the fact that humans and monsters have to live together. The series doesn't just make this window dressing though, and the series does (as best as it can) take the effort to actually establish it's world and the laws and realities that are now in place. Kimihito's entire predicament and the fact that he might have to marry one of the girls is a direct result of that, and while it is not the deepest exploration. It is by far way more than what most other shows do, especially in the Isekai age.
Another surprise is how Monster Musume treats it's male lead, Kimihito. While he is absolutely the generic harem "nice guy" meant to serve as the plot device, it is refreshing to see a harem/ecchi lead who isn't in a fantasy actually not be a high school student. We never end up seeing what Kimihito does, nor do we even ever see a school in the series, and considering that it remains the backbone of so many series, it was shocking just how well Musume makes things work without it. Kimihito doesn't break down any barriers, but, it shows how just a few changes can really make things stand out.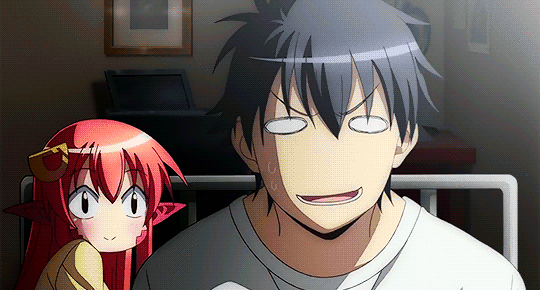 What is also surprising, especially in how effective it is, is how Monster Musume is laid out and done. Each of the 12 episodes is divided up into two mini stories, while sometimes connected, often stand wholly on their own. I was surprised upon my re-watch of the series on how just well this worked, helping the series continue that fresh feel and prevent any real burnout, and also allowing the monster girls to each have their fair share of the spotlight, something that is always in a problem in this genre. I was afraid that this episodic format would damage the series, but it actually turns into Musume's second greatest strength.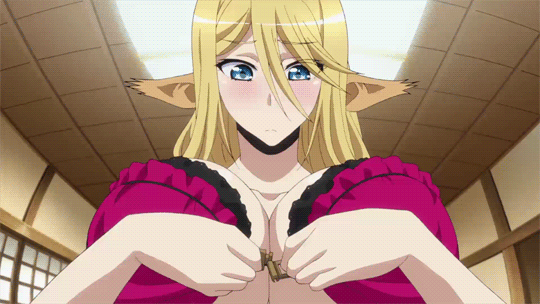 The first strength of course, is the ecchi, and I am happy to say that Musume delivers this in spades. While it was made in 2015, the animation remains crisps and there is plenty of oppai fun to be had, with the uncensored versions not holding anything back. This is a show that absolutely leans far more into it's ecchi than other shows, with so, SO many great scenes that kept me howling with laughter at the sheer absurdity of it, which again, is the very heart of what makes ecchi and harem work. The Popsicle scene, the spying scene, the skin shedding scene, the egg laying scene, the full moon scene, there are so many that are just so. fucking. funny. After the last few years which haven't been good for the genre, it was good to come back to a series like this where the creators know where the bread is buttered, and do it exceptionally well.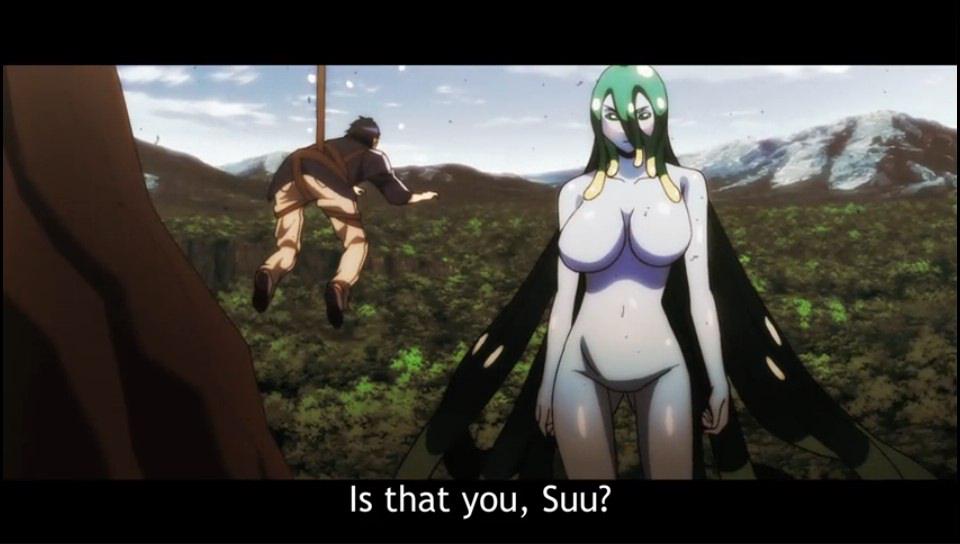 Monster Musume: Everyday Life with Monster Girls is an exceptionally well done series, and one of the best straight up ecchi series in the genre. It doesn't have High School DxD's plot or world development, or the raw sexuality of something like HybridxHeart, or Shinmai Maou, but it is an excellent comedic ecchi that will make you laugh and look absolutely sexy doing it. While it's basic premise isn't anything new, Monster Musume's ability to change up a bit of the window dressing shows you the greatness the ecchi genre can get when just a bit of effort and imagination is placed into it. This is a classic that any fan of the genre shouldn't miss out out on.