We are in the last few days of 2019, which has turned out to be a pretty decent year after all is said and done. I'll be posting out my final thoughts/awards for the anime in 2019 after Christmas, but for now I want share with my readers the anime I'll be watching for the first season of 2020! So far Winter 2020 seems like it's going to be a slower start, and not many series have caught my eye (compared to how STACKED, Spring 2020 looks). This list is absolutely gonna change as we get close to the launch though. Let's get into it after the cut!
The Quintessential Quintuplets 2nd Season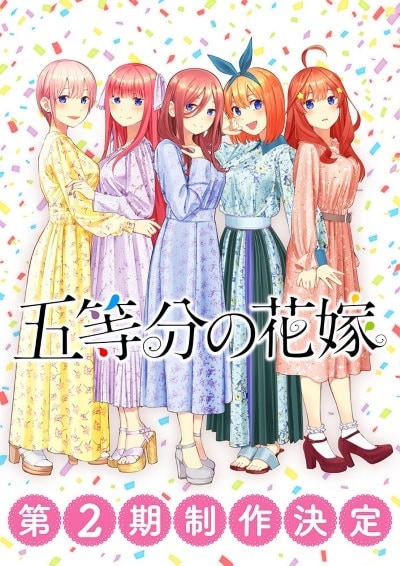 My initial thoughts: It took me a bit to accept what Quintuplets was, however it has been Harem/Ecchi's first real home-run hit in a very, VERY long time. While the manga is just about wrapped up, I'm looking forward to continuing to look at this series now that my expectations have been firmly placed in check.
Isekai Quartet Season 2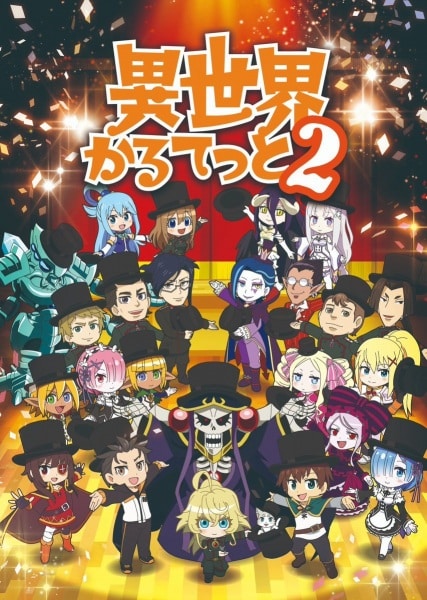 My initial thoughts: Isekai Quartet's biggest crime last time around was that it was too short. People just wanted more of it, and thankfully we've gotten it. Seeing the character of four very different Isekai series bounce off each other was so much fun, and now with The Rising of the Shield Hero joining in the fun, I can't wait to get back into this series again!.
Ishuzuko Reviewers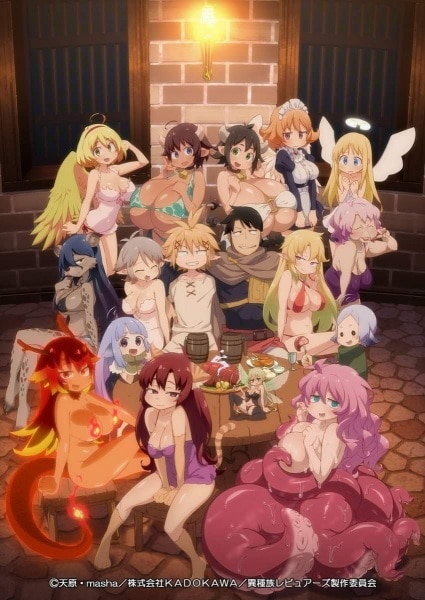 My initial thoughts: Ecchi had a bad year in 2019 overall, and I am hoping that 2020 is a bit different. So far Ishuzoku Reviewers looks like it's going to carry on the torch from Monster Musume. A story where two guys visit brothels and rate the girls? I'm 110% in on this show, and I hope it's a fun and sexy series!
Plunderer
My initial thoughts: Chalk this series up into the "Looks interesting, girl has big boobs, have no real expectations" for this season. MAL says it's an ecchi, which always warrants a look from me, but I have no idea what the show is gonna be. Let's hope it's a fun one!
Overflow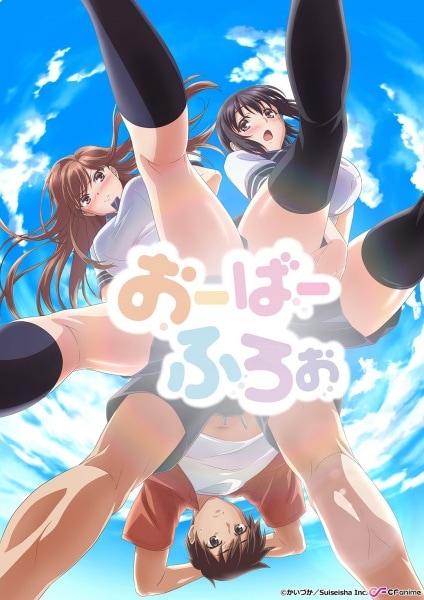 My initial thoughts: I think this is the seasons's porny title? I don't know. There is so little to go on, but fuck it, ecchi is ecchi. Who knows.