There is probably no other anime genre that has such a varying degree of quality then ecchi. It can reach the highest of highs, having series that can touch hearts, make you pump your fist in triumph, and pull at your collar at their eroticism. There are also shows that are aimless, made for the lowest common denominator, and feel like they've been slapped together because (and it is true) sex sells. Ecchi has always been that, and because of that fact there has been moments in its history where a good 'run' of shows is few and far between.
2018 was a really fucking good year, with both How NOT to Summon a Demon Lord and the fourth season of High School DxD being amazing entries into the genre. 2019 however was different, and despite the best efforts of Hensuki, ecchi that year left a lot to be desired. 2020 however has not only started off strong, but has given us something extremely special. Join me after the cut as I dive into the first ecchi of 2020 and of the decade: Interspecies Reviewers.
Interspecies Reviewers is pretty much perfect.
I've watched a lot of ecchi and harem shows, but none of them, not even High School DxD has come close to being as brilliant, as funny, as sexy, and as creative as Interspecies Reviewers has been. I've praises other studios before for bringing their "A-game" to anime before, but the entire production staff on Reviewers brought their S-game and it shows every. single. time.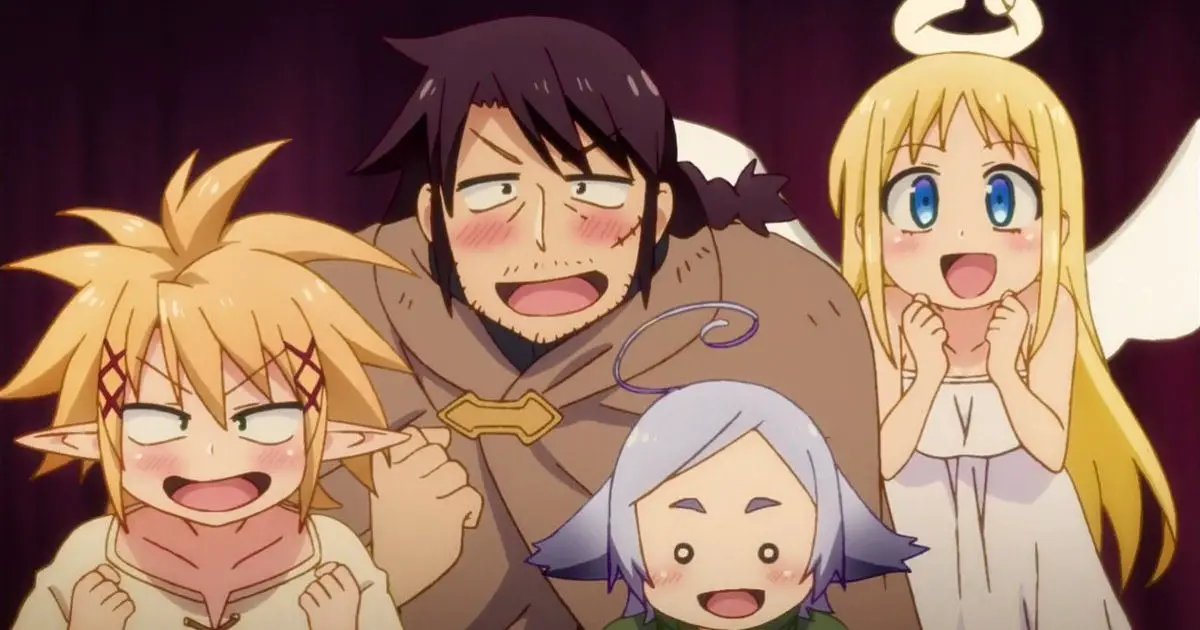 The plot is so amazingly simple. We follow leads Stunk, Crim and Zel as they visit every single brothel they can get their hands on, sleeping with the girls there, and giving a score out of ten. Now you would think that plot would get stale after a handful of episodes, but to the credit of the developers, it never ever does. Interspecies Reviewers is without a doubt the most creative series I've ever seen. So much effort and attention is paid to each of the monster brothels. You learn about their kinks, how they engage in sex, and just how it would be like for a human to fuck one of these creatures. From things like eating barbecue off a salamander girl, the true succubus mega whorehouse, the udderly fabulous romp with the cow-girls, or the "build-a-bitch" antics of the marionette brothel. There is just so much creativity and effort put into each scene that I was at times more interested in how the world worked, then the sex and fanservice.
The fanservice is there though, oh is it there. I've spoken before this before but Reviewers is the show that finally showed us where 'the line' is when it comes to ecchi on television. This show is covered top to bottom in fanservice, with much of it going right up, and then blowing past actual sexual intercourse. All of it is done exceptionally well, with great art and diversity in the girls and their bodies. Like any good buffet there is something for everyone here, and the kitchen sink approach Reviewers take is an absolute boon. Considering the manga source material was actually quite light on actual titillation, I was shocked at just how much the anime has changed, though from everyone whose actually read the manga, there is almost universal agreement that it has been a change for the better.
Now some may raise an eyebrow at the concept of a brothel-based ecchi, and I can understand that, even acknowledge it. Real life prostitution is a murky subject, and some might be upset that Reviewers takes such a happy-go-lucky approach to it. I would argue though that this is the secret to its success. Everyone in the story, from the reviewers to the girls themselves are all on board with everything. They know they are selling their bodies, and none of them have a problem with it, in fact some find it fulfilling and liberating to be in a situation. The only possible exception is Mediri, the harpies girl waitress, but she serves more as a comedic check on the boys, a way of telling the audience "look, we know this is stupid." However I was glad that Reviewers didn't try to shoe horn a "message' about anything and instead focused on having some consensual fun, and that is what this show is at its heart. It's just plain fucking good fun.
Interspecies Reviewers, right now is not only the best ecchi of 2020, but is my front-runner for anime of the year, and will absolutely be in the top list by the end. In my eyes, this show is pretty much perfect, representing the very best of what a (non-plot heavy) Ecchi can be. Every single inch of this show, from the amazing opening and ending themes, to the animation, to the depths of its imagination is crafted with endless amounts of effort, love and goodwill. As anime moves ever closer to the mainstream, I've had to wrestle with the fact that Ecchi's best days may well be coming to an end, but then something like Interspecies Reviewers comes along and reminds me that no, there is still room for greatness.
The gauntlet for ecchi in 2020 and the decade has been thrown down. We'll have to see if something, anything can top it.