Last time I said that Sword Art Online was the most divisive anime series I've ever seen. This time we are discussing part of the reason why.
Ever since I decided that I would delve into this franchise, people had told me to adjust my expectations for the second half of the story. Even the most vocal fans have admitted that the second story arc, Fairy Dance is not as good as the first. Armed with that knowledge and with no bias or expectations, how did the series most divisive and controversial arc end up? Join me after the cut as I dive into the second art of Sword Art Online: The Fairy Dance Arc!
I consider myself extremely fortunate that I have decided to watch SAO as late as I have. With two extra seasons and a movie still left on my list, along with several mini episodes and OVAs, I know that there is much more story left in SAO to tell. Fairy Dance will never be the potential 'last word' that this series will ever get. Instead of possible finales, I get stepping stones. Instead of conclusions I get continuations.
Which is great, because on the whole I absolutely loved the Fairy Dance arc.
Unlike with Aincrad's macro view of the world and its story, Fairy Dance takes a micro view. The stakes are smaller, more personal and relatively low key, and this helps SAO with where it has always been strongest: its characters. Every time Fairy Dance focuses on the relationships between the main cast, I found myself enthralled and invested. Kirito having discovered the joys of love and bonds through Asuna now has to brave a new game world and an impossible challenge to save her. Where he was once aloof, he now is direct. Where once he was purposeless, he now has purpose. The Kirito of this arc has become more of a human person, and his struggle to save Asuna helps him relate more to the viewer, helped greatly by the foundations laid in the Aincrad arc, which is built on and expanded here wonderfully. When all is said and done, Kirito has become a man, realizing that he has something real, true and good to protect and cherish, and that is more important than anything in a video game. It is only when Fairy Dance pulls away from its central cast that it begins to suffer, and there are a few points in the arc where I started to get bored, most notable in the middle when the two leads were just traveling from place to place.
Now you could probably fill a small library, with the amount of discourse that has gone on about Asuna's role in this arc. The once active equal to Kirito now regulated to the role of damsel to be saved. There has been MUCH said about whether or not this a bad decision by the writer. For me though, who has the benefit of the knowing that this wasn't the final word on Asuna's character, thought it was not only fine, but important and necessary to the story. Tacky as it may be for some, Asuna taking 'the bench' in this arc allows the story to focus on the development of its other characters. Asuna herself also doesn't sit there helpless, actually almost freeing herself completely if not for a last minute interference by the slug monsters. Which of course brings us to the most controversial point of the story.
Suguo, the villain of the piece is a far different type of baddie than Kayaba was before previous. In a sense, they represent two different types of bad guys, with Kayaba being the aloof, high concept philosophical villain (that isn't done well), and Sugou being the thuggish stereotypical creep. His actions towards Asuna, from the unwanted touching, to the full on sexual assault in the finale are unsettling, creeping and disturbing, which is exactly what they are suppose to be. Suguo is not a good person, and the show makes it clear, perhaps a bit too bluntly, that he has no redeeming qualities at all. He is the superior villain in my mind, giving the viewer a real reason to hate his guts, and pump your fist in triumph when Kirito gives him the virtual (and real) beat-down he deserves. For some viewers (many of whom this was their first anime) might look at this scene as a betrayal of Asuna's character, but I do not. It may be tacky, and a little eyebrow raising, but the Asuna I have watched isn't made any lesser by the experience. If this very well was the final chapter in Asuna's story, I might be singing a different tune, but knowing that it isn't, not in the slightest, makes what happens easier to digest.
Additionally, putting Asuna on the bench allows to story to give full attention to the breakout hit of the story: Suguha.
Fairy Dance's B-story, which involves Kirito's younger sister (in reality cousin) Suguha come to terms with her feelings towards him is when the arc is at its absolute best. Suguha is tough, spirited and very much a teenager, unable to properly convey her emotions, emotions that often change on a dime. SAO makes it very clear that she is a teenager and does not have the emotional strength to deal with her feelings. The speed at which she changes her affections from Kazuto to Kirito, unaware they are the same person shows this perfectly. It is only when the truth is revealed that Suguha has to confront the facts: she knows she can't win, and that Asuna has a place in Kirito's heart that is wholly her own. It is heartbreaking and emotional, because the relationship between both Kirito and Suguha is a good one, with both of them bringing out the best in each other. Despite that, the bond between Kirito and Suguha is strong, and Suguha is the catalyst that allows Kirito to save Asuna, providing both emotional and physical strength to bring the story to it's conclusion. Kirito knows this, and despite the romance being put to bed (though not as concrete as I had hoped), his bond with Suguha is something that only they share, and is a powerful and important part of their lives. Had Asuna been an active part in the story, having to share the spotlight, it would have caused Suguha's role to suffer, and risk the show becoming the harem anime that people falsely think it is.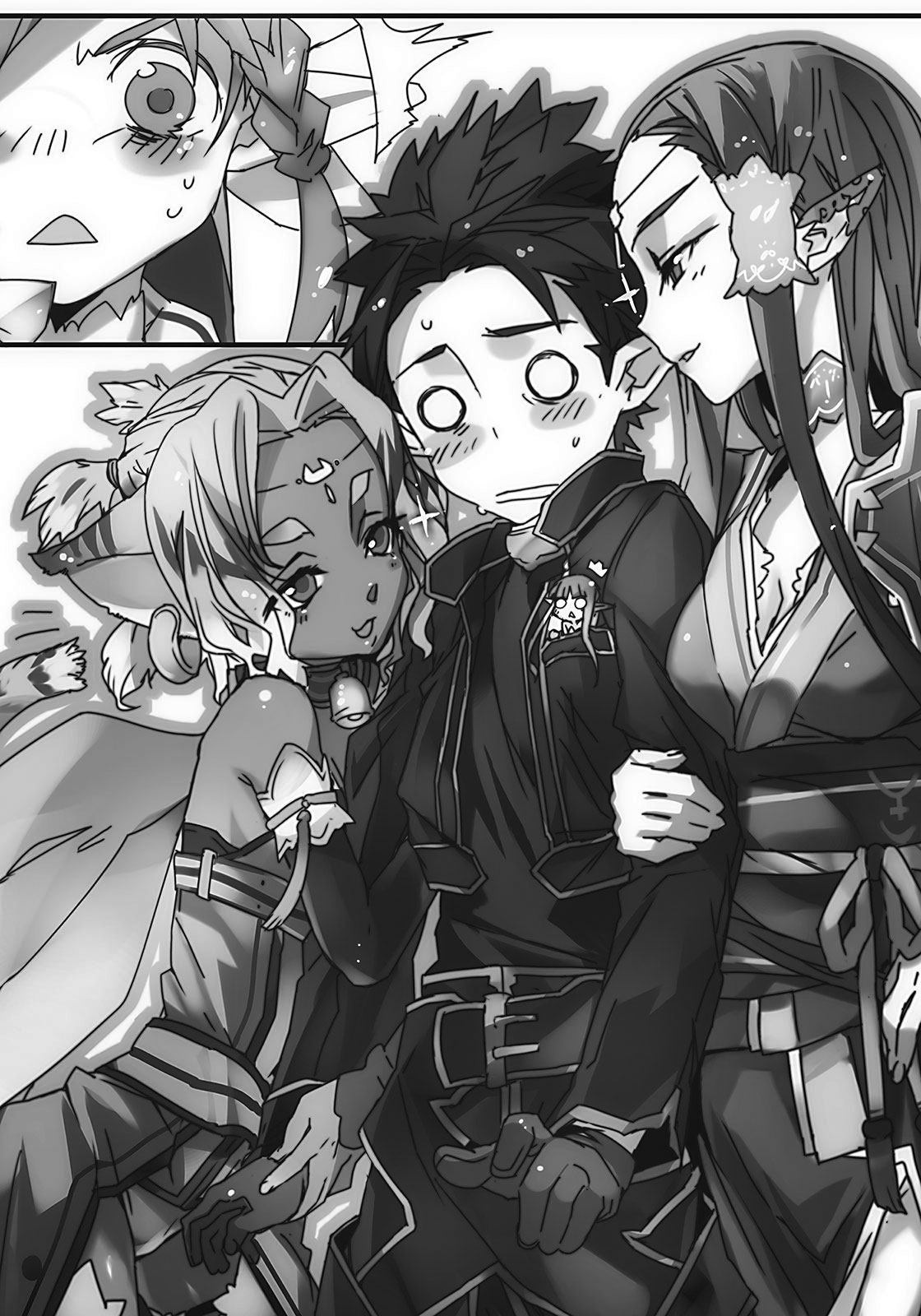 Like I said at the start of this post. I consider myself lucky to have watched the Fairy Dance arc knowing that there is so much story left to tell. If I hadn't done that, if I had gone into the story knowing this might be the last word on Sword Art Online that so many did when it was airing, I might have felt differently.  I think time has been very good for this arc, and Fairy Dance builds on the foundations laid in Aincrad to create a satisfying and compelling conclusion that absolutely sticks the landing. Its story is a classic 'boy saves girl from the tower' one, but it reminded me why the classics have stuck around for so long, because when they are done well, they are excellent. When it is about its characters, whether it is Kirito's drive, Suguha's feelings or Asuna's fate, Fairy Dance soars and is a worthy continuation of Aincrad. If you are even the slightest bit invested in the relationship between Kirito and Asuna, the scenes of their reunion are a triumph of the series and a capstone on what has been a exceptionally strong B+ anime series.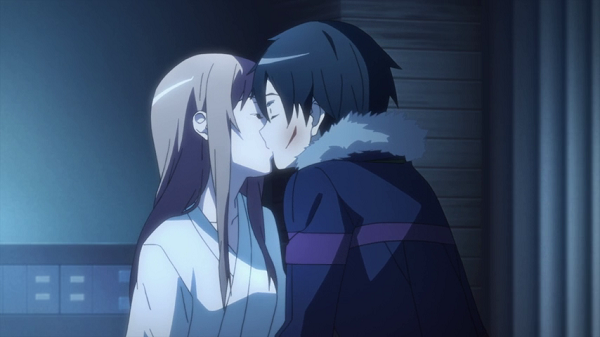 With that, I have finished my look into the first season of Sword Art Online. Join me later this week as I give you my overall thoughts on the season as a whole, and my theory on why people so actively seem to hate this show.
Oh, and Yui's character is whatever.