Our look at the Light novel series of How NOT to Summon a Demon Lord continues! The anime adaptation (for now) is behind us, and we are moving into uncharted territory with the light novels. I have had little knowledge of what happens in the story of Demon Lord up to this point, so I have been curious on how it holds up. Let's not waste anymore time, join me after the cut as I dive into the fourth volume of How NOT to Summon a Demon Lord!
(Semi NSFW pictures up ahead)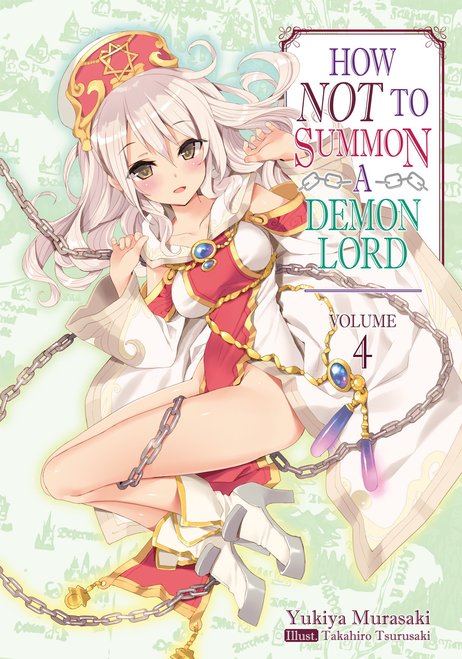 Aside from the first half of the first chapter of this volume which deals with the aftermath of the previous arc (which was in the anime), everything in this fourth volume and beyond has not been adapted, so like I said in the top, that means were are in uncharted waters here. I confess that I was worried about this, because much of my love of the show came from it's anime form, and I didn't know that the written word alone could carry me through.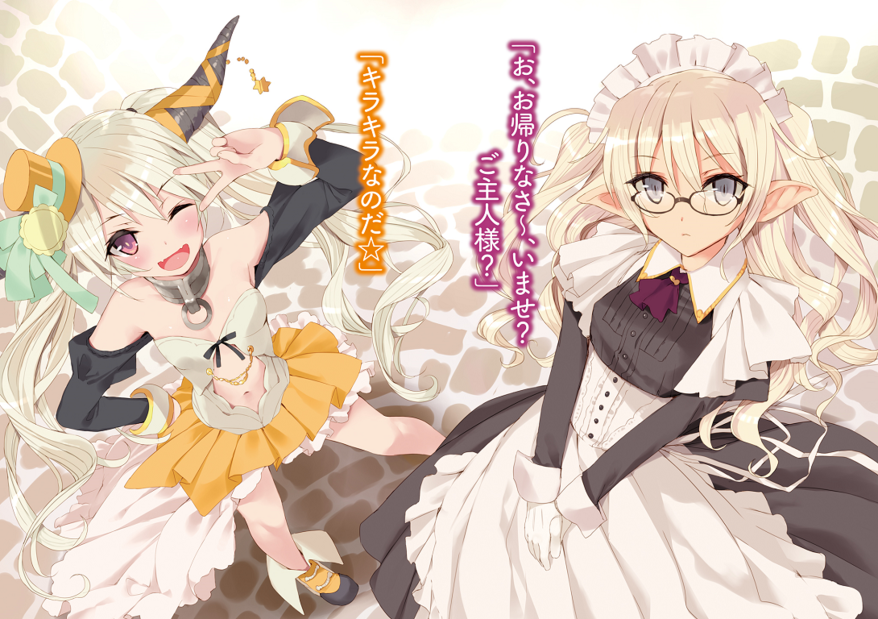 Thankfully I thrilled to say that wasn't a problem at all. I never felt more at home then I did with the fourth volume. The new arc this time revolves around the arrival of the young high priest named Lumachina Weselia who, after a run in with Diablo, requires an escort to a far off town to investigate possible corruption in the church. Leaving Klem and Edelgard behind, Diablo, Shera and Rem decide to pull up stakes and take on the quest to guide Lumachina to her destination. Once they arrive, they come across another paladin by the name of Batutta, and his henchmen, and the mysteries of the church corruption run deeper than they expect.
The first thing that struck me about this novel, is that Demon Lord is committed to upping the ecchi antics. While there were some great moments in the previous novels, Demon Lord was by no means a "full on" ecchi in veins of something like Shinmai Maou or Valkyrie Drive Mermaid. Yet with this volume we get a fair bit more than the usual accidental grope or boob shot. The most noticeable is Shera giving Diablo a full on hand job in during a bathing scene. While it isn't detailed, the writer makes it clear what is going on, and the prose is well written. I am glad to see that the relationship between the three leads isn't doomed to be stuck in the usual "we would, but we can't!" limbo, and that progress is being made, physically and spiritually. While I don't think that actual sexual intercourse is on the table anytime soon, I am glad that Demon Lord isn't pulling all of its punches.
The rest of the ecchi is also well described, with plenty of scenes that include full on nudity, including with the series brand new character. Lumachina herself is nothing to write home about, very much the stock "holy woman" archetype that has been done before, but she isn't overly intrusive and her presence in the story never overwhelms the plot. The focus is still very much on the three main leads, and none of the new addition disrupt or change that balance. Special mention has to be given to the Magi-Gunner to Laminitus whose ability to use magic with her guns is both interesting and explained brilliantly when linked to the MMO nature of the world. I did however almost laugh out loud when the I found out she had been taken to a sex dungeon, something I didn't see coming at all. They REALLY don't hold back on the ecchi when it counts with this series.
The second thing I really liked was that Demon Lord is clearly not interested in going the usual Isekai route of Diablo being nigh-unkillable. The fight scene between Batutta and Diablo at the climax of the novel is a slug fest on both sides with Diablo barely scraping together a win. Watching Diablo having to maintain his edgelord persona while being at the brink of death was a fun thing to watch, and it helps move the character in new directions, but never forgetting the base foundation of the MMO-like world. While he is still an absolute powerhouse, there was little of the vast power difference that Diablo had in the last three volumes, which can only bode well for the series going forward. Shera herself does well in the story too, while not having a fight scene, she is able to contribute to the fight with her abilities and not be a passive bystander. Not so lucky is Rem, who once again gets captured, but thankfully it ends as quick as it began, with Rem noting that she is falling too often for these schemes.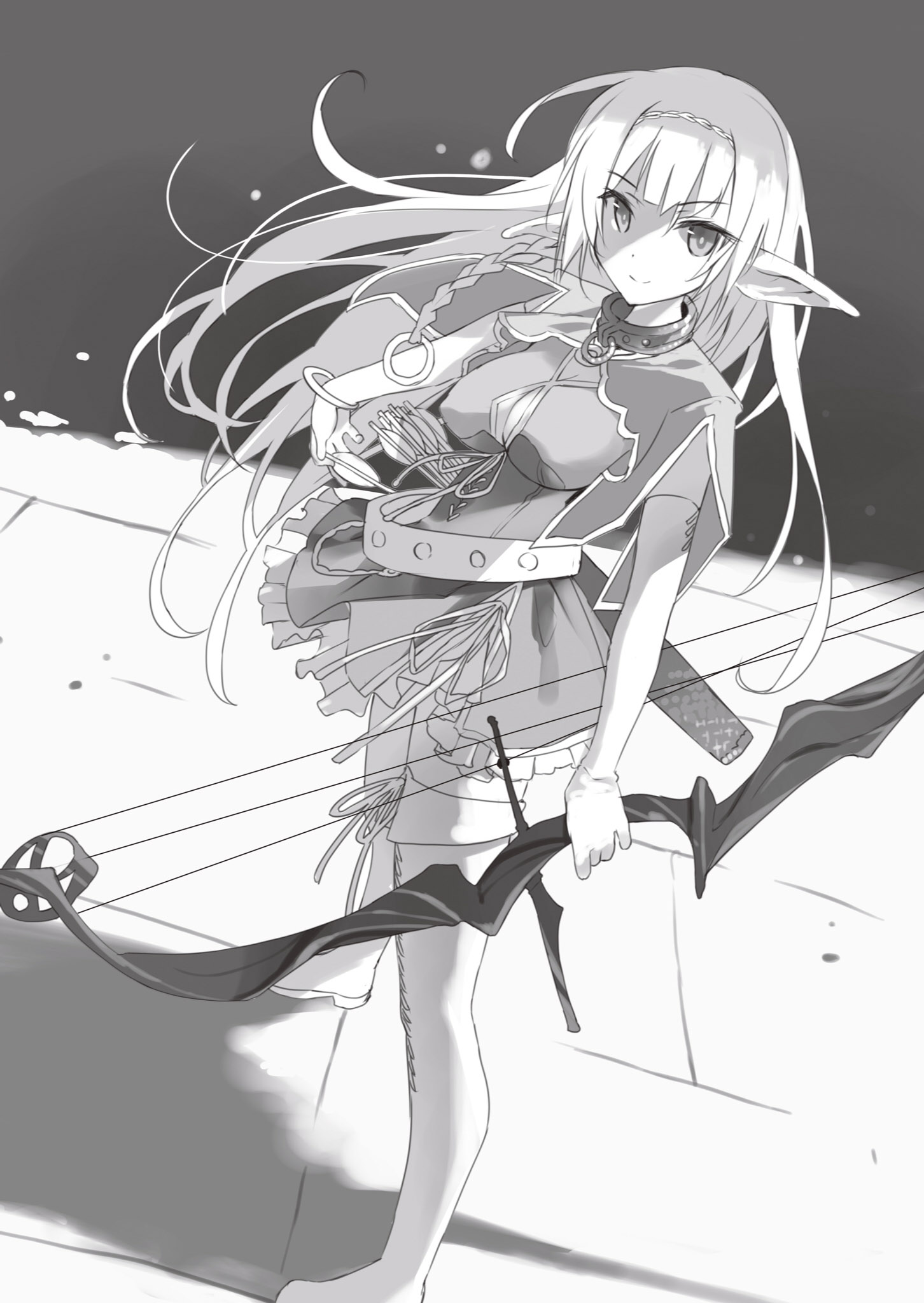 The fourth volume of How NOT to Summon a Demon Lord is all set up for the main plot of the next arc, and a very enjoyable one. It is a brisk read that moves at a quick pace, but at this point is familiar enough with its world and characters to just cut to the chase. Having no real knowledge of what comes next, I really can't wait to dig into the next volume and see what happens. I love this world, I love these characters, and if you nervous about making the jump from anime to light novel, then rest assured that after the first three volumes, there is little to know growing pains. I might change my mind when the anime adaptation (yay!) come out, but there are at least two more volumes of this arc to go before I make that call!