Last week most anime series aired their eighth episode! With that, it is time to revisit the anime I'm watching this spring 2020 and give you my thoughts. What's gone up? What's gone down? Let's find out after the cut!
Kaguya Sama: Love is War Season 2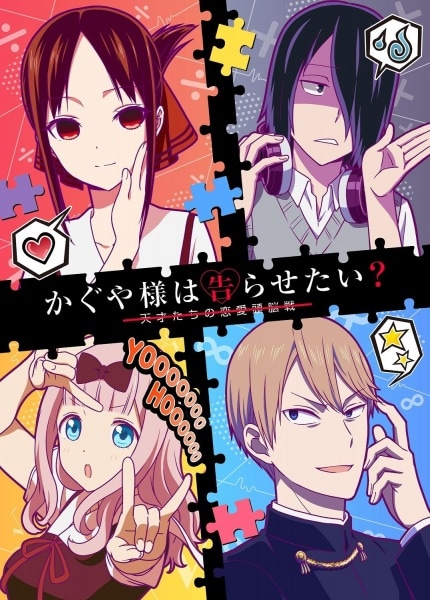 My thoughts after eight episodes: I'm coming to the conclusion that Kaguya-Sama is something really special, and that it's first season wasn't a fluke. Whether it is in the visual gags, or character beats, Kaguya-Sama has been hitting nothing but home-runs this season, and it's not hard to see why. Unless Re-Zero's second season is as good as the first, then anime of the year has pretty much been settled.
STATUS: A better romance then Domestic Girlfriend.
Fruits Basket 2nd Season
My thoughts after eight episodes: Fruits Basket is a weird show for me. I enjoy it every time I load up an episode, but I also can't stop myself snorting with laughter at the same time. Teenage angst, real or not, seems to the the core of what Fruits Basket is, and there have been as many heart-string pulling moments as their have been comedic ones. At times it feels like it is a knife's edge, but somehow it always pulls through. I just wish the main cast was half as interesting as the supporting one.
STATUS: Kureno and Hatori best bois while Rin is Unlimited Edge Works.
Gleipnir
My thoughts after eight episodes: I said last time that Gleipnir is the successor to Mirai Nikki, and after eight episodes I still believe that. It's sexy, it's raw, it's brutal and it's a great watch, and avoids falling into the same pit that the latter ended up doing. This is absolutely one of those shows that benefited from having the heavy hitters being pushed back, but I'm glad, cause Gleipnir is a fun ride.
STATUS: The animal I have become.
My Next Life as a Villainess: All Routes Lead to Doom!
My thoughts after eight episodes: This seasons 'tune in, tune out' fun harem romp has been getting a lot of attention, and like Gleipnir, has benefited a lot from the weaker outing this spring. Yet like with Gleipnir, it deserves it. While Bakarina never really commits fully to its premise which is a shame, it is a cute and cuddly reverse harem that always leaves a smile on my face. Whether it is Catarina being dumb as fuck, or her suitors being thirsty as fuck, My Next life as a Villainess is too innocent and fun to be anything but what I just said.
STATUS: Trying not to get thirsted by Mary.