It's really surprising that the Super Sentai genre, the show that gave the west Power Rangers, hasn't really transferred over into anime. While there are some splashes like in the Super Robot genre, I don't think I have seen an anime that is basically that Power Rangers genre. However the anime we are talking today does dabble in that world. After the cut, let's take a look at SUPER HXEROS!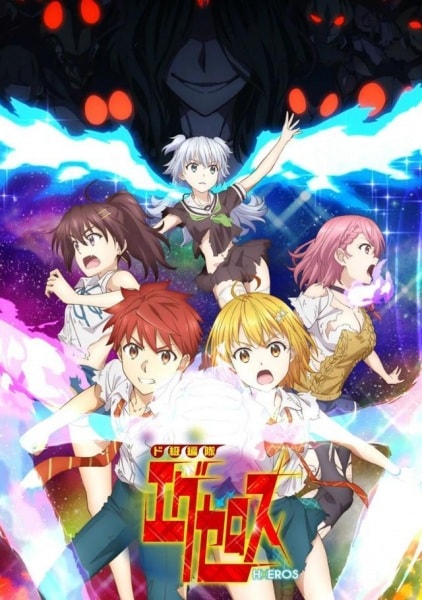 Any ecchi that comes out in 2020 has to deal with the long shadow being cast by Interspecies Reviewers, a show that reminded us just how great the genre can be, when it fires on all cylinders. It is a in a way unfair, but most of the time Ecchi is always in that fundamental grey-zone of just saucy enough to get through, but not enough to be a full on lewd-fest. Hence is the place where HXEROES finds itself, but thankfully more comfortable that Peter Grill did.
I can't deny that throughout the 12 episodes, I found myself getting major Shimoneta vibes. Humanity is under attacked by the dreaded Censor Bugs, which drain all the erotic power and feelings from their prey. Salvation comes in the form of the HxEros, teenagers who use the power of hornyness. What follows is boob filled adventure that is full of laughs, action, thrills and of course sexy girls. Like I said, HXEROES has major Shimoneta vibes, mostly in the idea that it is a band of teenagers fighting for the right to be horny. Yet while Shimoneta showed (comically) what happens when you to try to stop people from being horny, HXEROES is more about trying to be a sexy version of Power Rangers. There are no mechs to be seen, but plenty of over the top fighting, uniforms and color coded characters.
Instead of Anna though, HXEROES has instead Kirara, who is actually an interesting character. A horny as fuck kid during her youth, a combination of meeting a Censor Bug, and the realities of puberty have turned her into a pent-up, angry and embarrassed girl who is fighting her inner urges. I actually really liked Kirara, and the push pull between her wanting to go back to being horny AF, and her feelings' towards series lead Retto is a good B-story. The remaining members of the team, as well as the Tokyo branch are pretty much stock archetypes, but they are well designed and never drown out the story. My favorite of the bunch has to probably be Shiko Murasame, who wears her lewdness like a badge.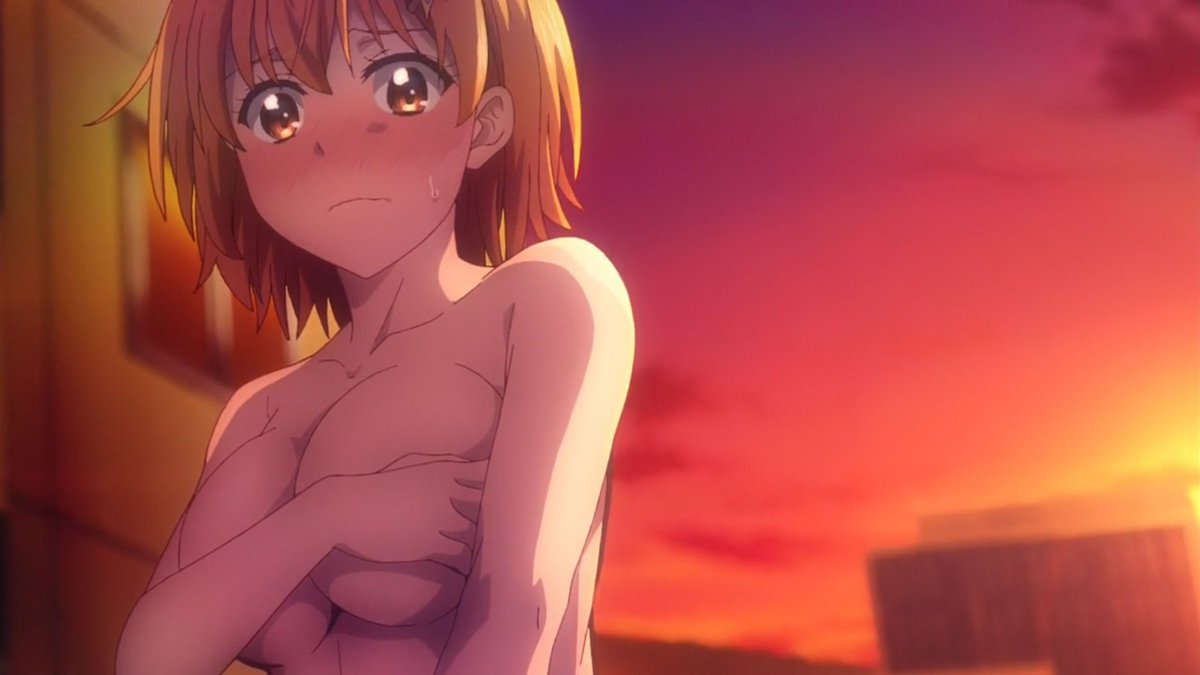 In terms of Ecchi, HXEROES thankfully delivers in mass. Better animated than Peter Grill, there are tits and asses galore, and more than enough panty shots to wave a stick at. There are the classic scenes you expect, tentacle monsters, misunderstandings, and more than a few innuendos, but it all works. The show leans hard into its ecchi roots and isn't ashamed. It knows exactly what it is, and is proud. There have been few out and out ecchi like this in the last few years, especially ones that opt to go for full on nudity. I thought it was a welcome change.
SUPER HXEROS! had it not come out in the same year as Interspecies Reviewers, would have been a shoe in for Ecchi of the Year. The fact that it did, and still manages to be pretty good is an accomplishment. It'll probably never get a second season, but the episodes we got remind me of simpler times when Ecchi was much more prevalent. I absolutely want to watch it again uncensored and with an English dub, and if you like some decent TnA, I think you'll want to give a look too. If only for the awesome opening song.