Sword Art Online is a show I've talked about in depth. I've discussed some of the light novels and every anime season. I've been a casual fan, but one who has defended the series from the people who seem to have an unreasonable hatred of the series. It's not perfect, but far from the abomination that some people had made it out to be. So what happens when there is more story to tell? When the first arc is revisited and given new content? Can it win over some of those fans? After the cut let's take a dive into the anime film: Sword Art Online Progressive: Aria of a Starless Night and find out!
My thoughts on the Aincrad Arc in the anime are right here!
My thoughts on the light novel version of Aincrad are here and here!
Throughout my time with SAO. I have always maintained the belief that the Aincrad arc is the weakest of the story arcs. Not bad by any stretch, but very much a product of circumstance. To me, it feels that author Reki Kawahara felt he was going to get one chance, and only one chance to throw his story out into the world and went for it. Aincrad, as shown in the light novels and the anime adaptation, in turn feels truncated and condensed, with time skips of most of the game thrown in to focus on the relationship of Kirito and Asuna. The central premise of the story: clearing all 100 floors of the game, doesn't even get completed at the end. While none of it is truly bad, a credit to Kawahara's ability to write characters, it does indeed feel like wasted potential.
And it is that reason while Progressive exist. A secondary light novel series that chronicles the floor by floor ascent of Aincrad through the eyes of series heroine Asuna. It allows for the time and space for Kawahara to do what he wanted. Furthermore it allows him to revisit some of his plot ideas and concepts and better fine-tune them for the audience and in some cases, critics. Thankfully it seems both of the light novels and the anime movie seem to have done this in the best way.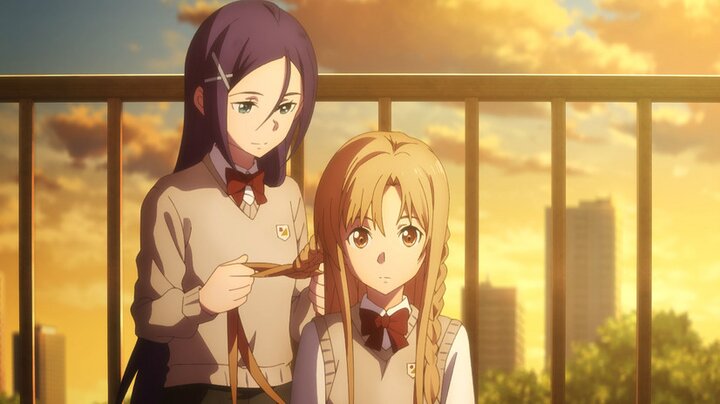 Having not read the light novels, I was afraid that Kawahara and the anime crew would, in an attempt to win over some of their critics, over-correct what had been done before. That they would take Asuna, long considered neglected and underused in the story, and overcompensate in order to win those people over. Much like Faye Valentine in the live action Cowboy Bebop, there was going to be an attempt to 'right the wrongs' and make her more "approachable" to current viewers. Thankfully that is not the case at all, and Asuna's portrayal in Progressive is true to form and 100% in line with her characters. Her journey reflects the greater themes of choice, and as we see Asuna, someone who happened into SAO by chance, struggle with her situation and resolve to be above it. Her vow of "If I can't survive the game, then I'll die the way I want," is completely in line with her character. She remains a woman who wants to seize her own destiny and live life on HER terms. It's wonderful to see, and offers a fresh but familiar perspective on events that were only really skimmed over.
Accompanying her is a character created just for the anime movie. Mito herself is nothing special, serving more as a foil to Asuna and someone to bounce off before Kirito shows up. She does the job well, and despite me waiting for her to die for plot reasons, I was surprised to see how she was portrayed in the movie. The decisions she makes and the conflict it creates had me going "okay, that's cool," more than once. I only hope that it hasn't been completely put aside in the next installment, as I did feel her conflict with Asuna was wrapped up a little too neatly. Still she remains a good character and one I hope doesn't just vanish as the movies to continue to come out.
In terms of everything else, Aria is beautifully animated, A-1 pictures doing some great work with making everything seem so fluid and crisp. The fight scenes are intense and interesting, and the musical score remained quite enjoyable, even though there was a distinct lack of Crossing Field. People fearing that Kirito might show up to steal the spotlight can also rest easy. While he's in the movie, he only shows up for a handful of scenes, and even the new version of the first floor boss battle doesn't have him hogging the spotlight. It's still true to the original version, but with Asuna lending a good strong hand to the situation. Its clear that Kirito and Asuna are being made to be more joined at the hip, and the two already have a distant, but approach bond that pays off in spades later. At its heart though, this is Asuna's story, and I hope that Kirito will remain a key, but supporting player.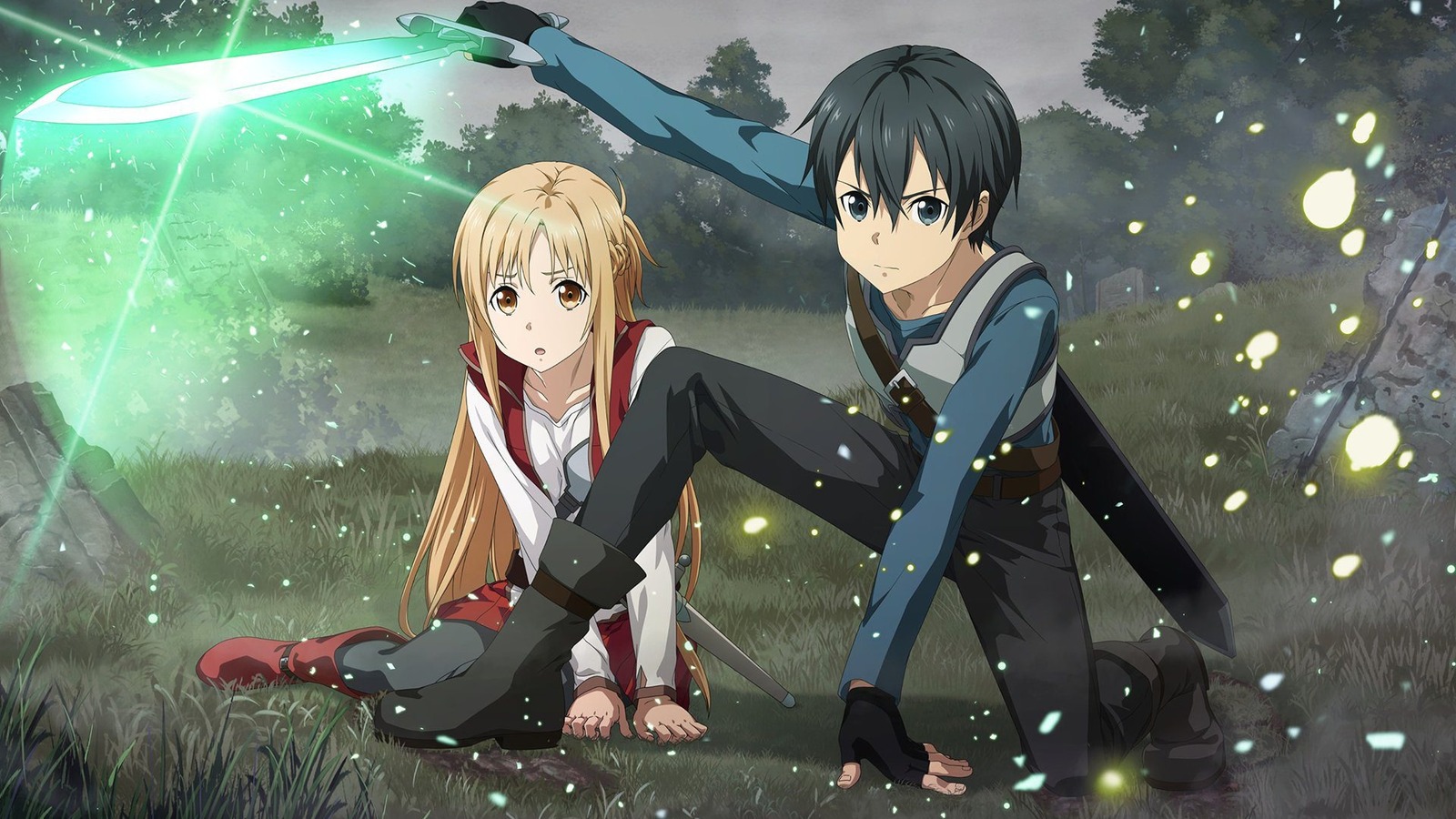 Sword Art Online Progressive: Aria of a Starless Night was a good movie of a series that has always been good. Very much of a 'Synder Cut' or Special Edition of what has come before, it promises a slower paced and more thoughtful version of a story arc that was dripping with potential. I don't know if it will redeem the series in a hater's eyes, but if you enjoyed Sword Art Online, then you should give this film a chance. It was a good watch, and only reminded me of how much I really enjoyed this story. Check it out and see what you think, just remember to enjoy the baths!