That's a very good touch….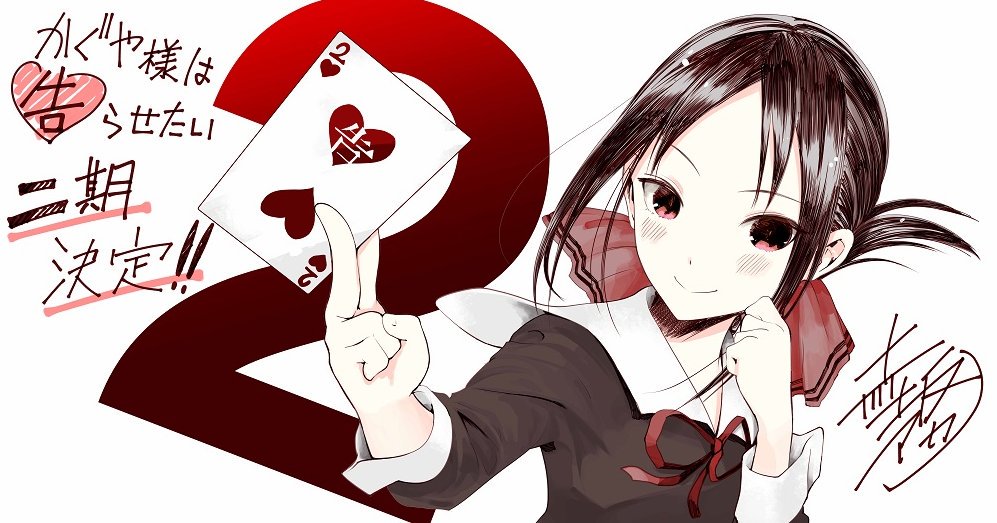 Surprising in only the fact that it has taken longer than expected. Kaguya-Sama: Love is War joins the already impressive line-up of shows with a second season coming. This is a great thing, and again, it is shocking that it has taken this long. Love is War was a show that I almost dropped at the start, but has ended up not only being my favorite non-ecchi show of the year, but the current front-runner for my anime of 2019. It was an absolutely stellar show with awesome comedy, fun characters and a wholesome romance that was light on melodrama and heavy on the antics. Coupled with a catch theme song and more memes to shake as stick at, it was a given that we would return to this world sooner than later.
If for some reason you haven't watched this show yet, absolutely go give it a look. It is so far the only anime from early 2019 (aside from Date A Live III) that has stuck in my mind. It is really that fucking good. I can't wait to watch more if it and see the mind-games between our two leads continue.