As stated before in my post on Gundam Build Fighters, it remains probably the newest, freshest and most fun take on the Gundam franchise in the last decade and a half, mostly because it decides to go all in on a typical shonen sports plot, but combine it with all the things Gundam fans know and love. This, in turn, helps transform what would have dismissed as cynical fanservice toy commercial into a warm and fun piece of television. It was something different than what we had seen in Gundam, and it was just what the fans and franchise needed.
Well, that was almost five years ago, and two series later, does that feeling still hold up? Can Sunrise and Gundam skate by on cashing that same cheque again? It was successful for Gundam Build Fighters Try, but I'm afraid that when it comes to Gundam Build Divers, the third time just isn't the charm.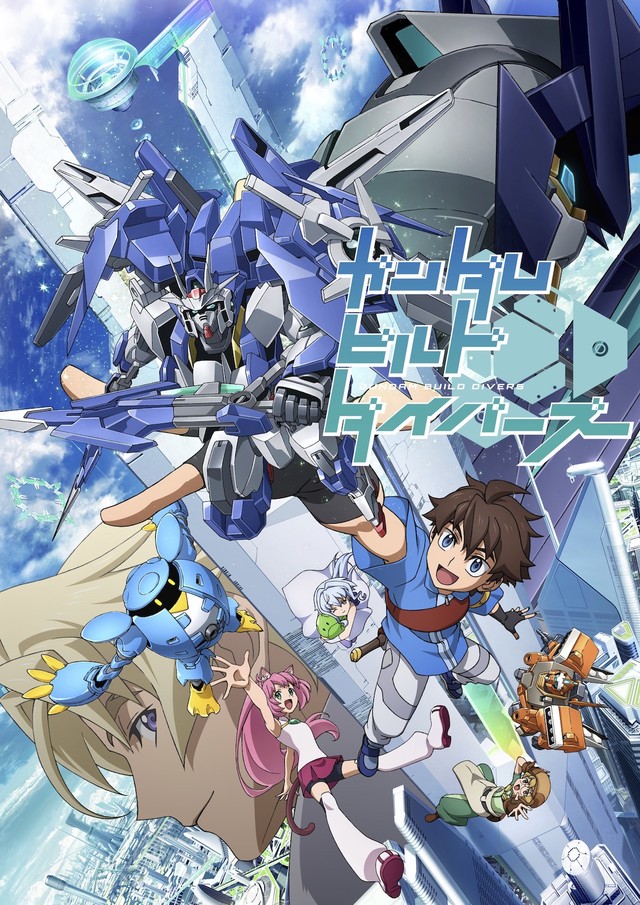 Build Divers isn't a bad series. It is not the controversial interesting mess that is Darling in the Franxx, it isn't the lazy and trite Master of Ragnarok, and neither is it the regretfully hollow feeling Cardcaptor Sakura Clear Card. Really the show is fine, just fine, it's fine. It's average, it's ok.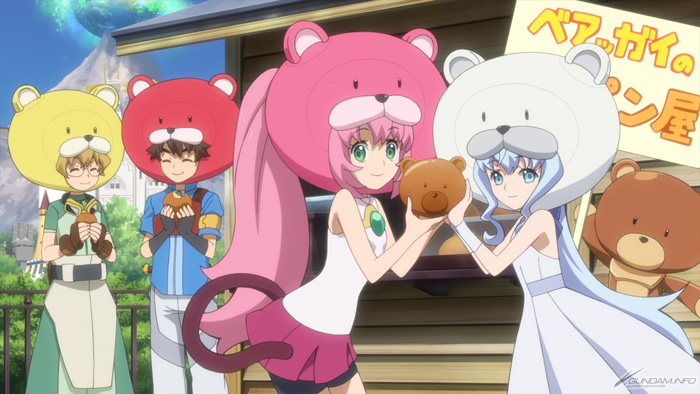 It doesn't do anything offensively, it doesn't disrespect the audience, even though you can sense some plotlines coming from miles away. It's just a disposable halfway decent piece of television meant to sell model kits. However because the previous series Build Fighters was just so good, it is a shame to see how just middle of the road this next installment is. I suppose that is due to Build Fighters being the first time EVER that Gundam attempted to deviate heavily from it tried and true "Earth vs Colonies" formula that it couldn't recapture that feeling of "oh wow, this is such a different feeling Gundam series!" Without that feeling, the predictable plot developments, well-worn tropes, and ideas,(you can just FEEL the influence of the SAO Isekai era in this one) and sadly very underdeveloped characters become much more visible and harder to forgive. You can't recapture that feeling and while the previous series Build Fighters Try was able to carry on the torch to respectable success, Build Divers feels like the writers just running out of gas.
Again, Gundam Build Divers isn't bad, and it was probably a mistake for any fan going in that Sunrise was gonna get back that feeling we first had when Build Fighters surprised the hell out of everyone. This probably was entertaining to a lot of kids and Gundam fans who are able to enjoy this lighthearted and fun look at the universe, but three series in I feel that Sunrise might be trying to rest on their laurels just a bit TOO much here.
It's fine, just fine.