The Rising of the Shield Hero has its entire premise be fuelled by a false rape allegation made by a woman. While it works in the sense of the plot, the overall execution is sloppy and doesn't do the first episode any real favors. Frankly, Goblin Slayer did the whole "controversial opener' far better. You either agree with all of that, or you don't.
Ok, now that I've ripped off that band aid, let's talk about the best anime (so far) of the year. My thoughts on the first cour of The Rising of the Shield Hero are just after the cut.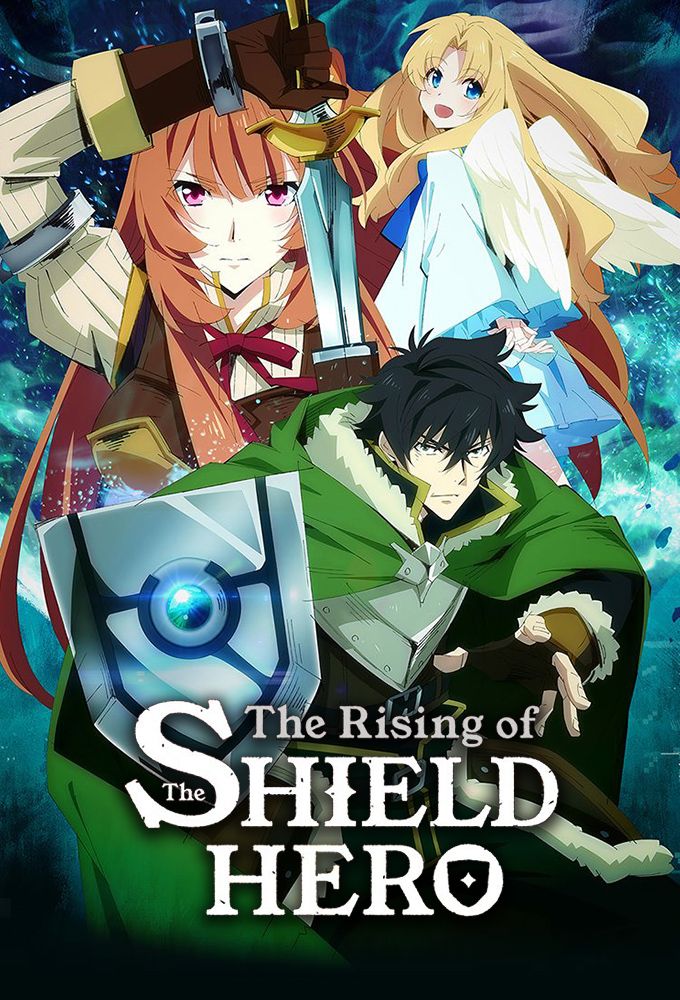 If Isekai Slime has taught me anything, is that I need to be careful with heaping praise on a show that is only halfway done. While Slime started strong and had great moments, the remaining second half was never able to recapture those highs and overall seemed to meander to the finish line. I still like Slime and I love that first half, but I fear I should have held back my praise just a little bit until the whole picture was done. Yet once again I find myself in a difficult position because so far, Shield Hero has been an EXTREMELY fun ride.
In a sense, Shield Hero and Slime can be seen as sister series, in that both are adapted from light novels that are already completed, and both represent a standard Isekai experience but polished to a mirror shine. Yet while Slime was seemingly content in being the usual "shut-in loser becomes the god-king" story, Shield Hero opts to try something new within a familiar formula, and though Shield Hero has all the markings of standard Isekai, Naofumi's journey has so far been different enough that it helps the show stand out.
While Shield Hero is not the Isekai break-down that has propelled ReZero to a masterpiece work (and a second season!) in my eyes, Shield Hero is at least not afraid to throw a bit of mud in the face of expectations among viewers. Naofumi's struggles and how he deals with a nation who has turned his back on him are interesting (and controversial), but so far are things that have not been seen in mainstream Isekai anime before. His bitter attitude, to the point mannerism and overall distrust of everything around him, help set him apart from the myriad of other leads and helps paint a stark contrast between him and the other heroes, who believe that they are in a world that makes them gods.
Furthermore, the slow pace and "filler" episodes between waves have been excellent in building up character and atmosphere. Like Slime before it, having 25 episodes gives this show time to establish a world that too often other anime either ignore or blitz right through. The relationship between Naofumi and Raphtalia feels real as it can be in a show like this, with enough time spent building it up that it can feel understandable why she is so loyal to him. Both she and the adorable Filo are so far fun characters that help lighten up a show that could have just been Naofumi being an emo edgelord the whole time. Additionally, the show has a killer OST that feels lifted right from a golden age JRPG game, and the use of game mechanics feels built into the world and not something that was just thrown in there for kicks.
Twelve episodes in and I am loving The Rising of the Shield Hero, but I am withholding full judgment until the second half concludes, though I am confident it is not going to suffer the same lack half that Slime did. So far the show hasn't had it's "Shizu moment" and there is plenty of room left for it to hit greater heights. It is fully possible that Shield Hero fizzles out in the next half which would be a shame for an anime that is already going to end up on several "best of" lists at the end of 2019. With my expectations firmly in check, I head into the second cour hoping to continue the great ride I've had so far. If you have not watched this show because of the (admittedly sloppy) first episode, I highly suggest you give it another chance. This is a really great Isekai anime and deserves to be more than what it's pilot episode tries to do.