Hey guys.
These have gone around before, but I thought, for shits and giggles I would try my own.
We've all grown up with the anime music video, and probably at least watched one shonen anime with a Linkin Park song horrible edited on top of it. That still doesn't mean however there aren't some great western tunes that can go well with an anime or anime character! So here is my list of a few songs that might go well with a certain genre or character, and I'm going to tag a few fellow bloggers and see if we can get this going!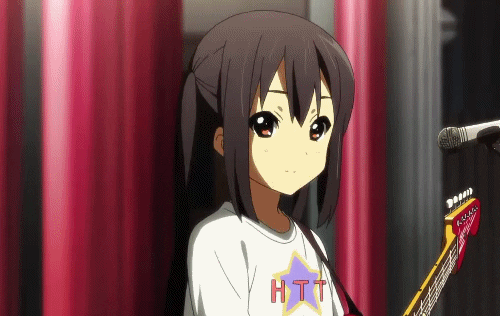 Here are the rules!
Choose any number of western songs (any genre) that you think best sums up an anime or manga of any type or genre.

If you want to pick more than 1 from each section that's fine. Or if you can't think of one for a specific category that's fine also.

Explain why you think your choices could work. Is it the lyrics? The tune and the beat? Or just the music video?

Link back to the original post so I can read people's suggestions, I'd love to read everyone's ideas.

Include Put a Tune to It in your tags so everyone including myself can find them all easily.
Nominate around 1-5 bloggers. I nominate
Check mine out after the cut! Some are dumb, some are funny, some are weird, and some you'll disagree with! Enjoy!
Blurred Lines by Robin Thicke -FOR- Every Hentai Male Lead Character.
Time after Time by Cyndi Lauper -FOR- Takuya Arima (YU-NO: A Girl who Chants Love at the Bound of this World)
I Like It by Enrique Igesias -FOR- Kizuna Hida (Hybrid × Heart Magias Academy Ataraxia)
Viva la Vida by Coldplay -FOR- Rimiru Tempest (That Time I got Reincarnated as A Slime)
Moves like Jagger by Maroon 5 -FOR- Basara Toujou and Chisato Hasegawa (Shinmai Maou No Testament)
Slice by Five For Fighting -FOR– Sakuta Azusagawa and Mai Sakurajima (Rascal Does Not Dream of Bunny Girl Senpai)
Cool Patrol by Ninja Sex Party -FOR- The Main Cast of Konosuba (Konosuba)